Changing your hairstyle sometimes can change the whole image. To enjoy the change, you will surely need to visit a hairdresser. However, before you do, you need to decide what exactly you want to see on your head. This review will help you make up your mind.
1. Beige hair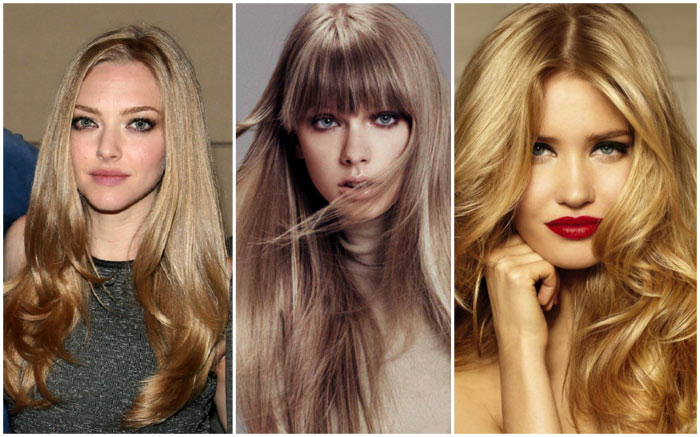 Beige shade of hair has become one of the most fashionable colors in 2017. This shade looks great enough with any color of eyes and skin, conceals the age and adds some notes of nobility and mystery. In addition, there are many shades of beige, so every woman will be able to choose the right tone, depending on her color and style.
2. Shiny straight hair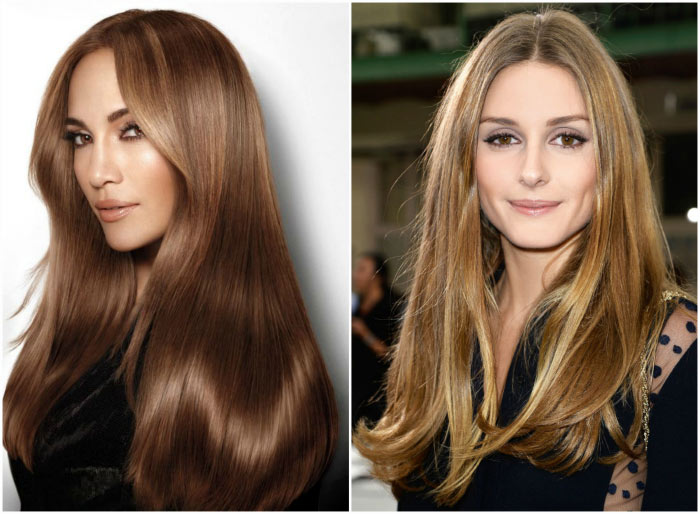 Stylists call smooth and perfectly straight hair the most fashionable hairstyling of the year. This hairstyle is universal and suitable for almost every girl. In order to have it you will need to use a hair straightener. However, those who like this hairstyle should pay special attention to the health and appearance of their hair.
3. Natural wavy hair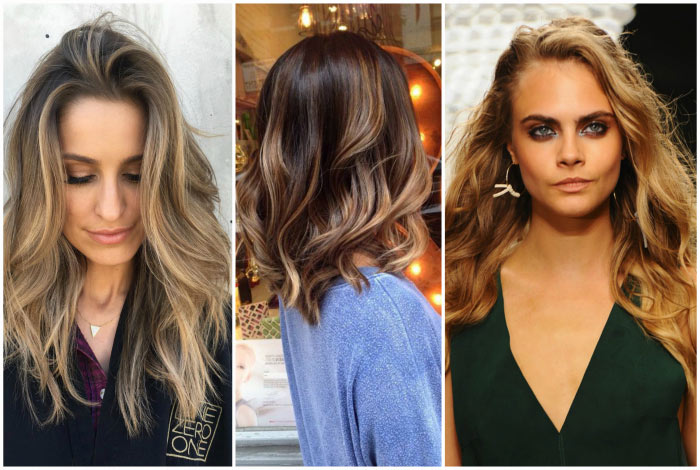 Hollywood curls and retro curls are still in demand, but natural wavy hair is going to be popular in 2017. Therefore, light and careless waves and straightened ends are unrivalled favorites among stylists and fashionistas.
4. The maximum length of your hair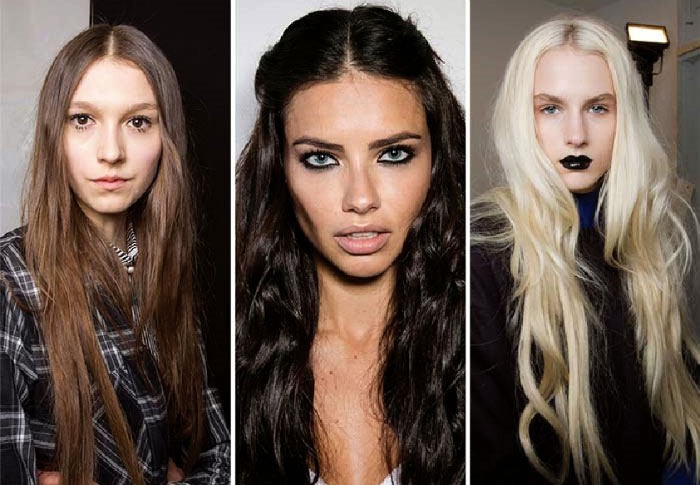 The hottest trend of the year is having Rapunzel-style hair. The time has finally come for those who have been thinking about longer strands to bring this idea to life.
5. Graffiti hair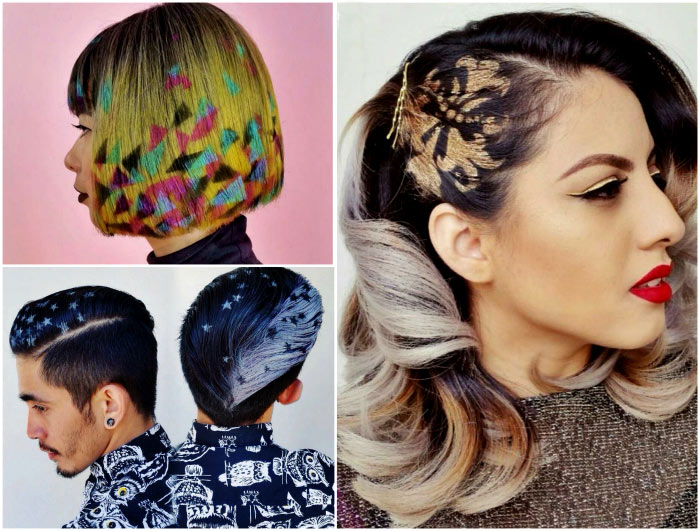 Graffiti hair is the new craze for all fashionistas and Instagram beauty bloggers. Bold boys and girls decorate their hair with bright patterns, which are applied with the help of stencils and special dye sprays. These drawings do not last long and are easily washed off with water, however, they look very fresh and unusual.
6. The snow-white hair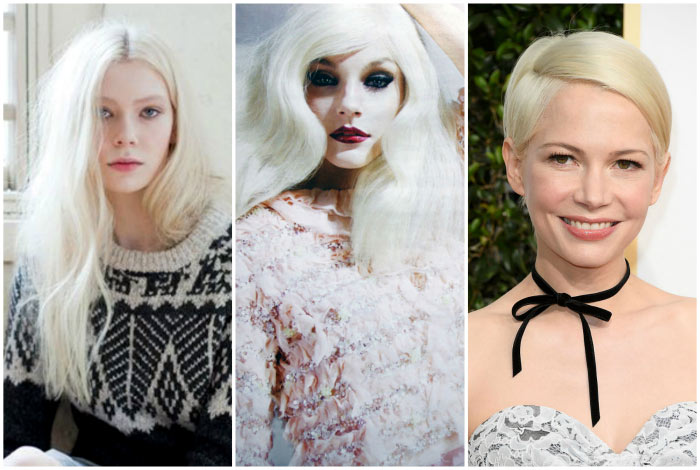 Platinum blonde is not going away. On the contrary, it is improving and becoming whiter, without a hint of yellowness. This shade is suitable for both women with a very light skin and dark-skinned beauties. This shade of hair will create a noble, aristocratic image. However, everyone planning to join the platinum blonde team should take care of intensive hair rehabilitation before the strands are bleached.
7. Blue-gray shade of hair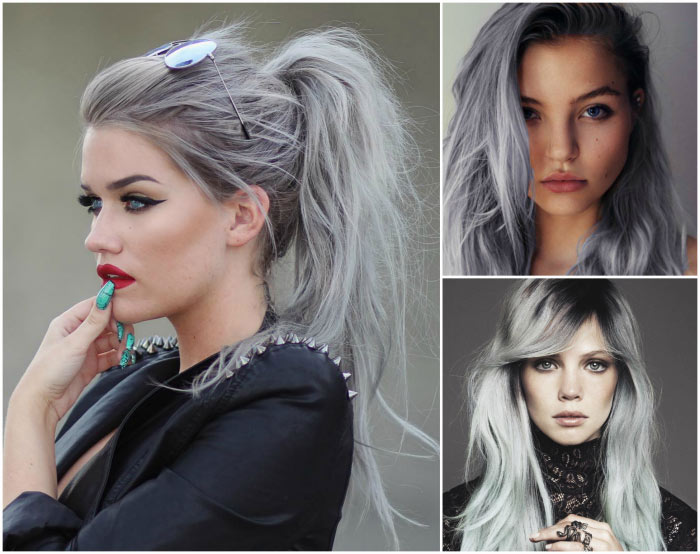 This unusual but popular gray shade of hair is fashionable this year. However, the stylists recommend adding a little ashen blue shade to gray color. Despite the creativity of this color, such dyeing is rather versatile and suitable for almost everyone, regardless of their skin and eye color.
8. Shorter hair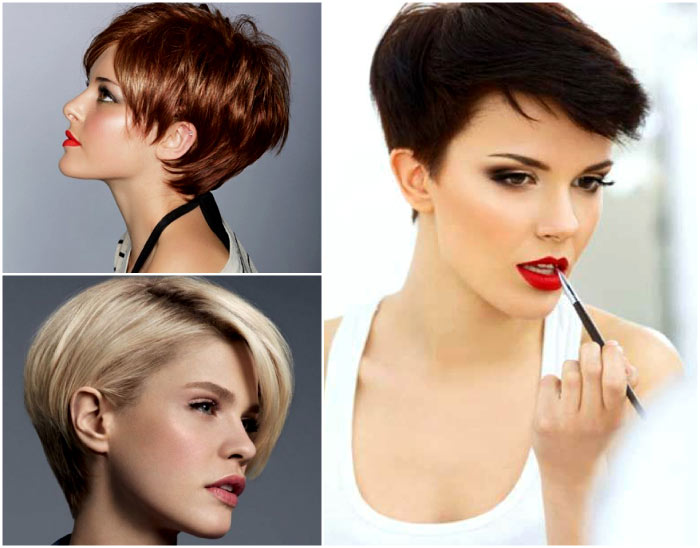 Stylists recommend paying attention to shorter haircuts, if you are tired of long hair and dream of changing your image in a radical way. The right hairstyle can emphasize facial features, make the eyes more expressive, and turn your image into a daring one.
9. Ponytail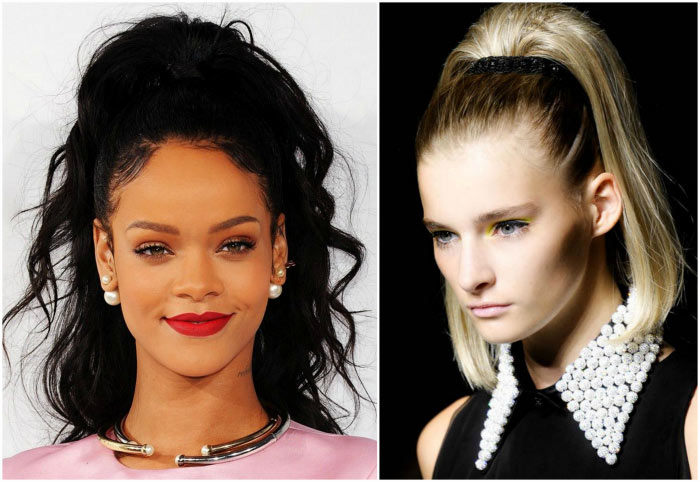 Ponytail is a simple and fashionable hairstyle this year, which has already drawn the attention of many celebrities. This hairstyle looks great both with perfectly straightened and curly hair; it can be smooth or sloppy. The only rule is that you need to make the ponytail as high as possible.
10. Amethyst hue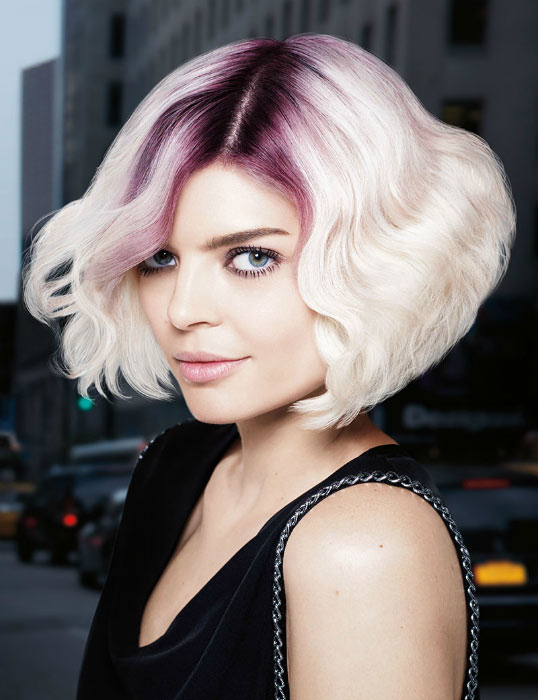 Amethyst-colored dyes will help the girls with platinum locks to save the health of their hair and make the image more interesting. This shade is perfect to color regrown hair roots and will make the image brighter and more creative.
11. Auburn hair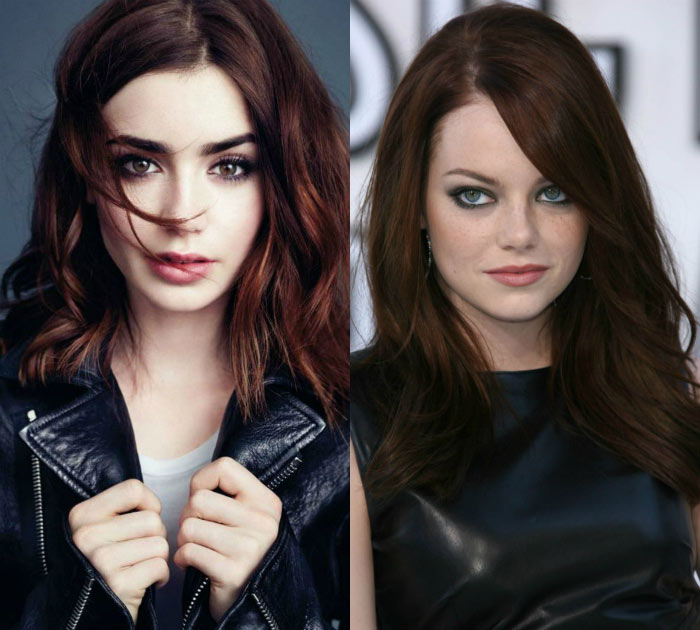 The girls, who want to stand out from the crowd and emphasize their bright personality, should pay attention to fashionable auburn shades. In contrast to the bright fiery shades of red, which are washed out quickly and difficult to take care of, dark red shades will help to create an aristocratic and noble image.
12. Rose gold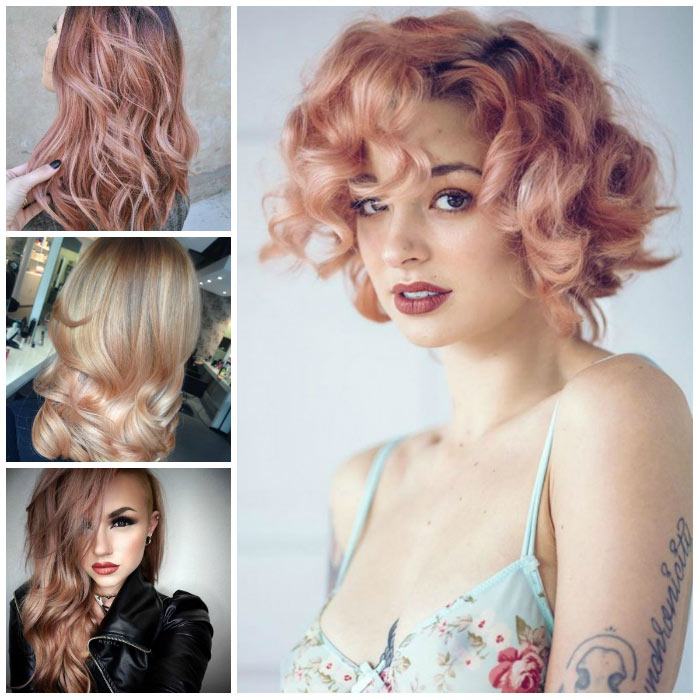 Rose gold is another shade, which you should take a look at this year. Any girl with natural bright hair or any dyed blonde can choose this color. To achieve the desired shade, special tinting agents or resistant dyes are used. In any case, this shade will refresh the usual image, helping you to look a few years younger and charmingly flirty.
13. Fringe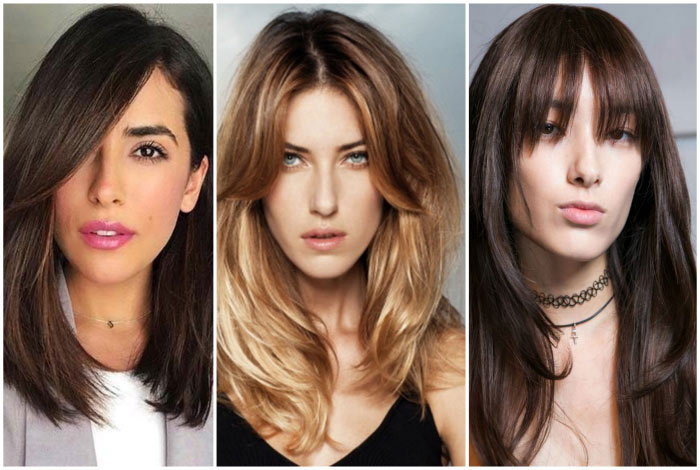 Regrown fringe is fashionable again. It does not matter whether it is straight or oblique. It should be worn proudly, combed aside, separated along the parting or just falling over the eyes, but not pinned back.
14. Hidden colored strands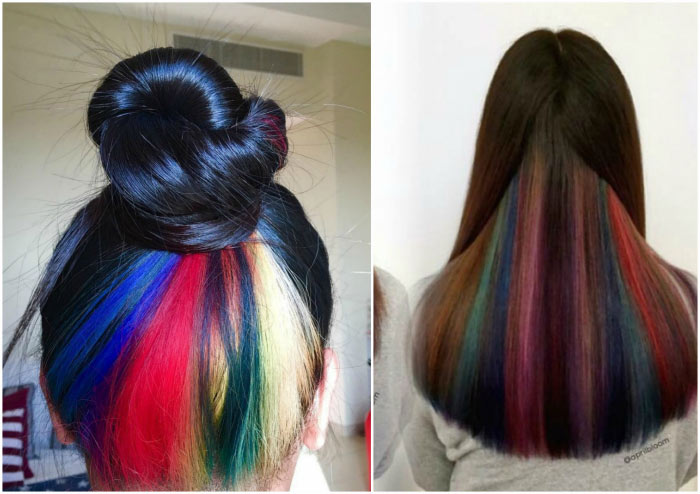 The girls, who want to make their image brighter, but do not dare to have creative dyeing, pay attention to the new trend of colored strands hidden underneath the hair. Moreover, the strands may be colored or monochromatic, located at the back or under the top layer of hair. They are demonstrated by creating different hairstyles.